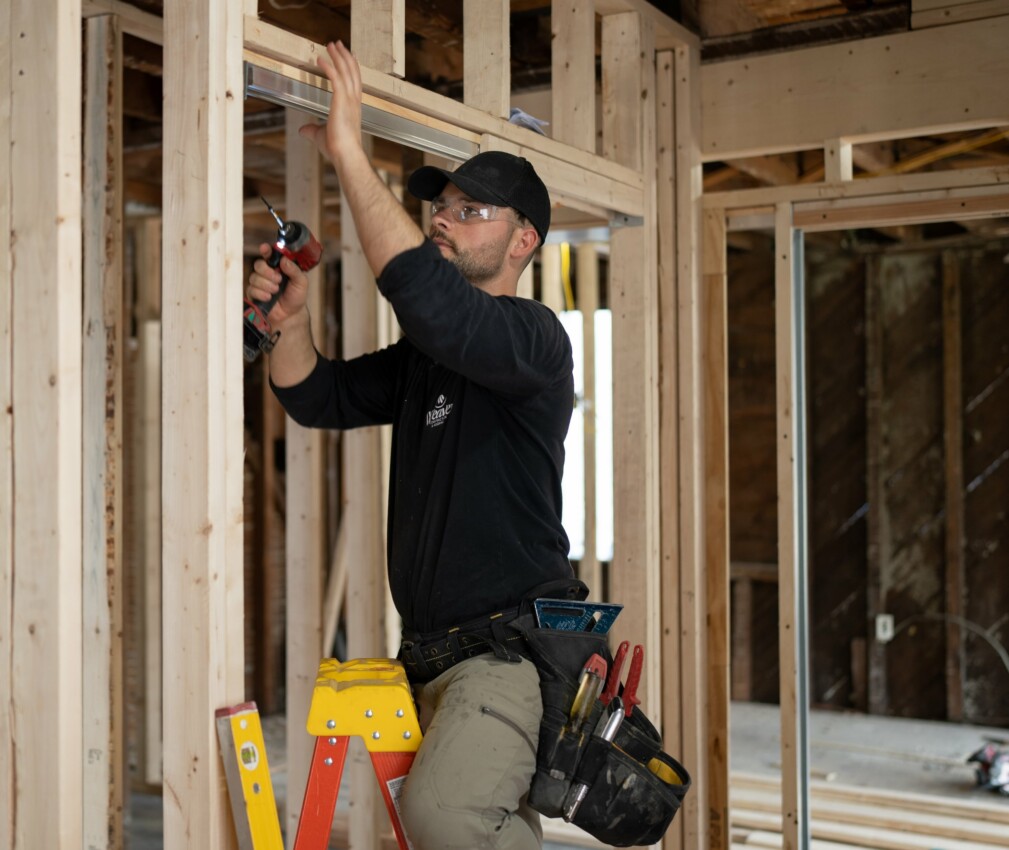 our team
Meet the many reasons our clients love us.
Our team members are far and away our most valuable assets. And it shows in the relationships they build with our clients, subcontractors, and vendors.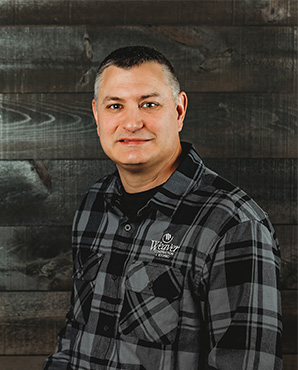 Ken Weaver
Owner, President
Ken was born into the construction industry. His father started Weaver—and as a kid, Ken enjoyed helping out the crews on the job site by carrying lumber and sweeping floors. His journey up through almost every position in the company has given him an understanding of what a good team feels like and the importance of every team member. He considers it his calling to carry on the legacy that his father began.
As the company has grown, Ken's role has shifted into one of cultivating the talent and growing the gifts of the Weaver staff. He coaches our department managers and sets the strategic direction for the company. Ken strives to create a culture that emphasizes craftsmanship, integrity, and giving back to the community.  
In his spare time, Ken values spending time with his family. His interests outside of work include hunting, bicycling, and golf.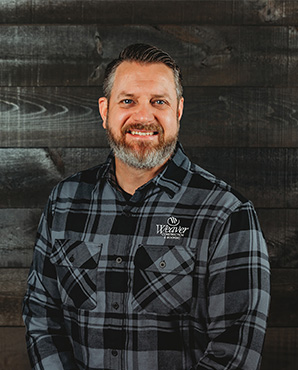 Randy Weaver
Owner & Executive Vice President
Randy started working in his father's business as a summer job, doing everything from sweeping floors to pouring concrete. After graduation, he decided to pursue a career in construction and joined Weaver full time. Like Ken, he worked in almost every position: general laborer, foreman, service, sales, and management. Today, he is co-owner of the company. 
Working his way through the ranks taught Randy the importance of every role—and that it takes a team to build a successful company. His current responsibilities include providing leadership and strategic direction to the Roofing team, corporate business development, and marketing. He is passionate about maintaining a company culture that is dedicated to exceptional customer service, premium craftsmanship, and delivering on our promises every day.
Randy is married with six children and enjoys going to his kid's sports and dance events, the great outdoors, golf, and traveling.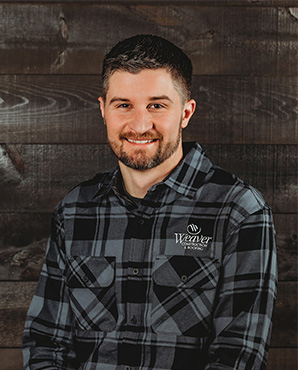 Kevin Esh
Director of Finance
Kevin is driven by detail, order, and finding ways to increase efficiency. As Director of Finance, he is responsible for directing and overseeing all aspects of Weaver's accounting and finances.
Having grown up in a family construction business, Kevin spent many summers as a laborer and carpenter. And even back then, he had an intense interest in numbers, charts, and cash flow. Today, as our Director of Finance, he integrates both of these skills into his work.
Outside the office, Kevin loves traveling with his wife and four children. They enjoy vacations to the cabin, traveling to Montana, and spending time at home on their farmette. Days spent outdoors, biking, camping, and backpacking are always highlights. He is also actively involved with his church.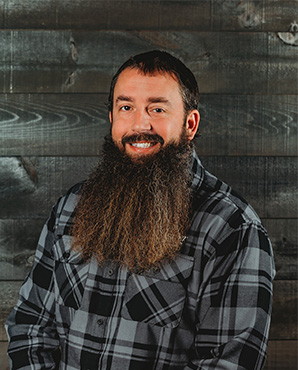 Guy Glowitz
Commercial Construction Director of Operations
Guy has always enjoyed building things—working with his hands and seeing the results take shape. His career began in a cabinet shop, and after completing a carpentry apprenticeship, he worked in a range of different roles in both commercial and residential construction.
As our Commercial Construction Director of Operations, Guy is excited by the challenges and opportunities of overseeing and coordinating Weaver Commercial's various projects, ensuring that they move forward on schedule and exceed our clients' expectations.
In his spare time, Guy enjoys being with his family, traveling, camping, mountain biking, hunting, and fishing.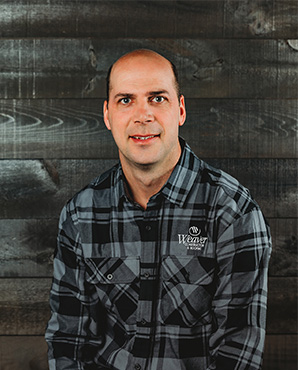 Matt Martin
Roofing Production Manager
Matt has been in the world of construction and roofing since 1996. As the production manager, Matt enjoys coordinating the needs of the roofing team in a way that gives them the tools, time, and manpower needed to complete their work in a timely manner.
Matt feels blessed to work for Weaver because of their commitment to keeping their word, performing top quality work, and being a faith-based company.
Matt, who serves as the pastor of his church, spends much of his time outside of work with his wife and seven children. He also enjoys woodworking and going to the mountains.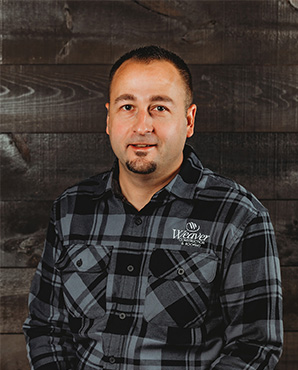 Matt Riehl
Human Resources & Safety Director
Matt started his career in the construction industry as an equipment salesman, and his interest in health and safety began when he started selling a line of construction safety equipment. This interest eventually grew into a consulting position, which allowed him to gain experience in the many aspects of construction safety and insurance requirements.
As Safety Director, Matt oversees the overall management of our Health and Safety Program as well as our insurance and liability needs. He enjoys the day-to-day challenges and the hands-on nature of construction safety. Matt is an authorized outreach trainer and currently holds the Construction Health & Safety Technician certification through the Board of Certified Safety Professionals.
Outside of work, Matt enjoys spending time with his daughter, golfing, water skiing, and flying airplanes.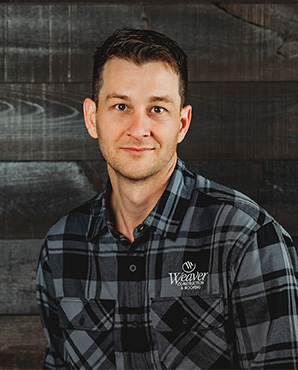 Jay Stoltzfus
Residential General Manager
Jay has been working in the construction industry for over 17 years. He enjoys envisioning the plan before the project has started and then seeing the final job at completion. The aspect of his job that he loves the most is meeting with different people on a daily basis. He also enjoys meeting and solving the client's needs in each of their projects.
Jay loves the Christ-centered work environment and values each employee's honesty and high standards. He enjoys how our organization strives to put the customer first and goes the extra mile to exceed expectations.
In his spare time, Jay enjoys hanging out with his family and watching (and playing) a wide range of sports.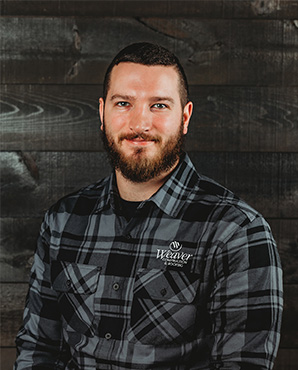 Ashton Weaver
Roofing Service Manager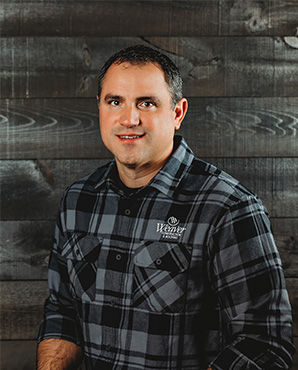 Quinten Zwally
Residential Construction Production Manager
Quinten's strength lies in strategizing the best way to take a project from blueprint to reality. He customizes our approach for each client, matching their needs along the way with the manpower required to reach the finish line. His goal is to bring transparency to the whole production process while collaborating on all levels to make the process as smooth as possible.
Building runs in Quinten's family. His grandfather was a fine furniture maker, and his father is a skilled cabinetry installer—and Quinten is proud to carry on the tradition by working at Weaver.
Ready to become a member of our team?